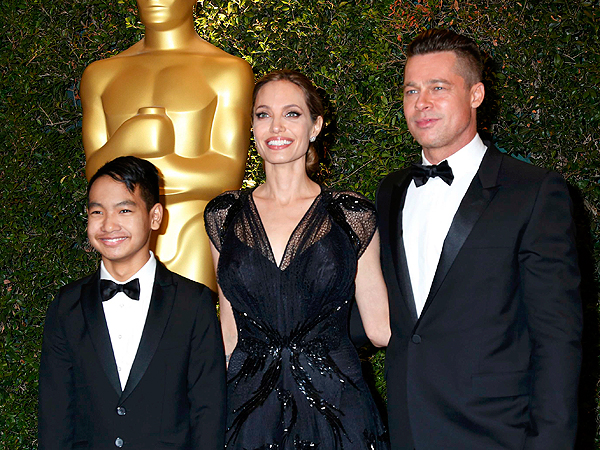 Maddox Jolie-Pitt (their oldest, ethnic Khmer son), Angelina Jolie and Brad Pitt - People Magazine
Angelina Jolie, Steve Martin Receive Honorary Oscars
Award-winning actress Angelina Jolie accepted an honorary Oscar for her humanitarian work at the Governors Award Ceremony Saturday in California.
The 38-year-old actress, who was accompanied by her fiancee Brad Pitt, tearfully accepted the award and remembered her mother, Marcheline Bertrand, who died of cancer in 2007.
Jolie has been on more than 40 missions worldwide as a special envoy for the United Nations Refugee Agency since 2012.
Comedian Steve Martin, actress Angela Lansbury and Italian costume designer Pietro Tosi also received awards.