I am STUNNED by the wealth of this website and the freely available resources!

I was first introduced to this website by a Calvin professor who connected me to the relevant CCEL staff, and CCEL and I are now exploring ways for CCEL to host

my edited/punctuated version of the Khmer Bible. I cannot wait to see this amazing library in person when I am in Grand Rapids (Michigan) later this month!
www.ccel.org
As I am now exploring its pages more in-depth, I came across this amazing page of links to

much loved classics -- whole books with FREE DOWNLOADING!
Christian Classics Ethereal Library
Recommended Readings Bookshelf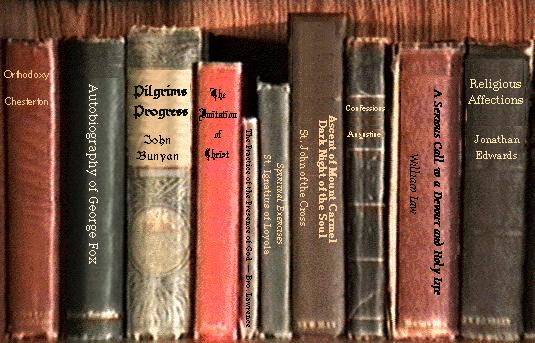 Click on a book to open it, or select from the list below. Then read it online or print it out!
St. Augustine

John Bunyan

G. K. Chesterton

Jonathan Edwards

George Fox

St. Ignatius of Loyola

St. John of the Cross

Thomas à Kempis

William Law

Brother Lawrence